How to keep a toddler engaged in something sensible? That's probably the biggest challenge a parent faces in today's world. If you were to compete with the likes of cartoon series and play doh videos on YouTube, then your chances are bleak without a strong arsenal! Alright, let me not scare you! I am just saying that to engage a toddler is quite a challenge and if you have a child who is at the pre-school stage then the need to provide something substantial to entertain and educate them is very high.
If you have been following my Instagram posts and previous blogs, then you will know that I have been discussing pre-STEM activities that Skola Toys specializes in. STEM – Science, Technology, Engineering and Maths is a branch of learning that focuses on teaching a child about the above said concepts, but in a non-text book manner.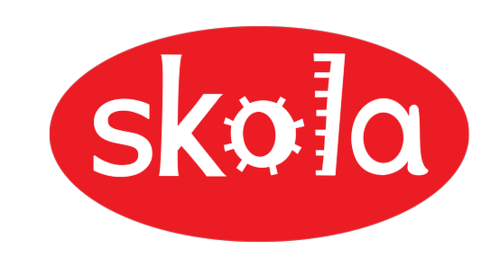 Skola, introduces these concepts to preschoolers with their learning journeys. When we received our package from Skola, I was pretty excited to see two things – which learning journey we were about to set foot in and how Lishaan would react to it. Thankfully, both have managed to impress me as a mom!
 Bird Shadows was the toy that we received and it definitely piqued my toddler's excitement, for he is an animal-bird lover. Suited for ages 3+, this activity was perfectly chosen for Lishaan who turns three next month.  Based on the learning journey through geometry, the activity has four pronged approach:
Slotting: To match the bird to the shadow, is an interesting 'race against the clock' activity, clocking maximum number of right combinations within a minute.
Abstract pairing: Lishaan only need one look at the shadows to identify the birds by their names. Then, matching was easy and quick. For the unfamiliar birds, he went by matching the shape, the side the beak was facing and the feet to get it right.
Name game: Lishaan is not familiar with the woodpecker, the ostrich and the eagle, as we only learn birds that we have seen till date. So, learning about these new birds and what they are known famously for, was interesting for him.
Memory: This was our favourite bit. To keep all the slots facing up and the image cards facing downward. He would quickly turn one to the fair side and pair it with the right slot. If not, he'd face it down again and look for the next one. It was definitely engaging for a good 15 minutes. That's enough for Amma to finish her coffee 😉






Apart from these, we explored the calls of these birds and what they do predominantly. The best bit about this activity was that in addition to this, Isha explored motor skills by pulling out cards from the slots and placing them in randomly, while her Anna took a break. Though I didn't intend to have her play with this, I see her enjoying the colors and the feel of the slots. Double win for me 😉
Activity apart, what I loved about Skola is the care that they take in the 360 degree impression.
The box – Sturdy, and perfect to continue storing the activity it came with shapes that had to be colored.
Crayons – the added advantage. There were four solid color crayons that Lishaan used to color on the box. This gave me enough time to explore and understand the box.
A guide – to understand Skola's point of view through the various learning journeys. Every parent shopping with Skola will feel reassured that they have made the right investment for their child.
The toy – Made of wood, the box, slots and the image cards are well finished and toddler friendly. The handle of the slots holder especially is comfortably shaped for tiny hands and big ones to carry them.
In a time and age where less is more, Skola definitely is filling up our toy shelf with its unique concepts, focused activity sets and impeccable design. Overall, this has been a great experience and I surely will put my hat in this ring! 😉
~ The Lazy Parent
You can learn more about Skola toys from their website https://www.skola.toys
Skola's Facebook page: https://www.facebook.com/skolatoys/
Skola's Instagram page: https://www.instagram.com/skolatoys/
Disclaimer: This is a sponsored post, but the opinions and thoughts are wholly mine.